Good morning friends! Today I'm sharing Week 18 of my Project Life. I love how colourful this week's layout is. I loved the Be Nice card from Studio Calico, and the colours were perfect for this spread.
Here's the left side. This week had a lot of photos I wanted to include, so there was lots of journaling on photos, and not a lot of space for extra cards. Lately that's been my style, but I know that these last few weeks I haven't taken many photos, so that might change.
Here's the right side. We tried a new game, and played a long-time favourite. I cut the 4x6 May card from Studio Calico down to 3x4 and included that to signify the changing month.
Thank you for coming by to see this spread. I hope you have a wonderful day!
-Alexandria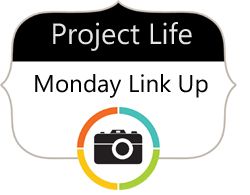 Go share a link to your blog, Facebook, or Instagram post of your spread (
here
) on the Monday Link Up.